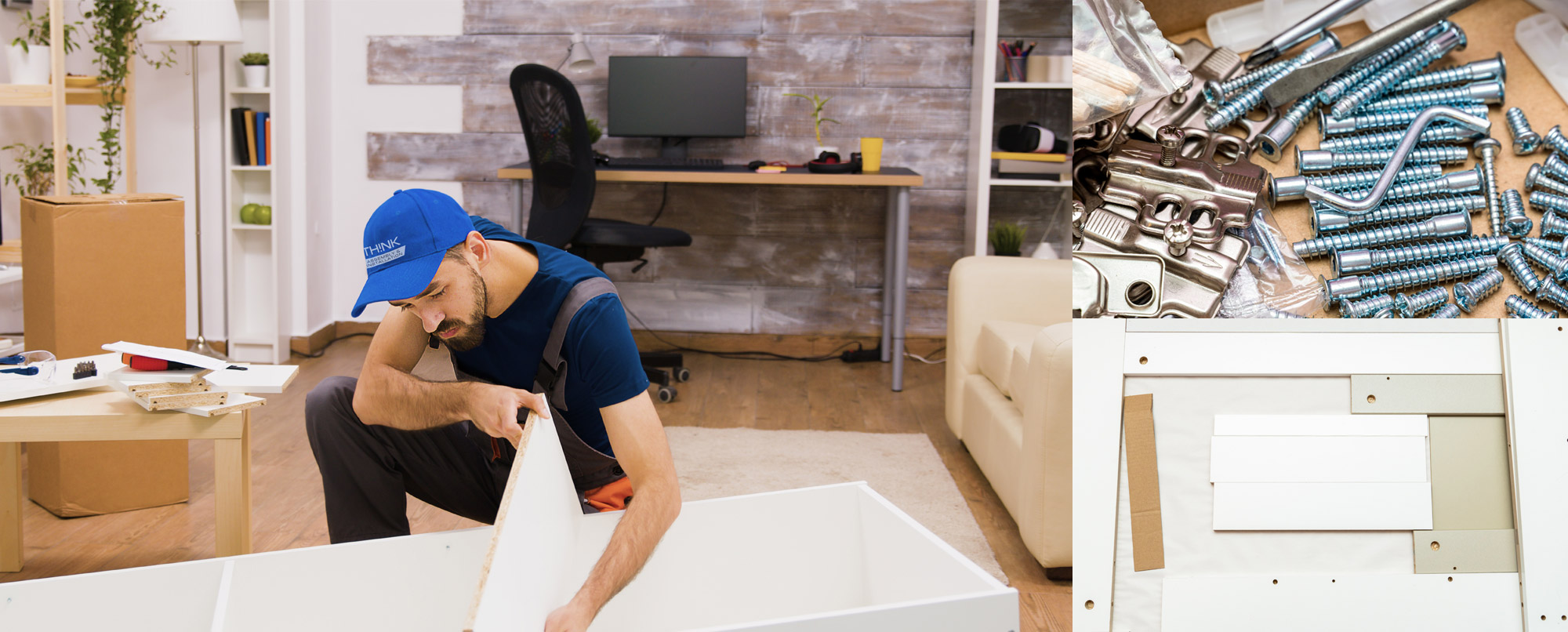 Think Furniture Assembly can assist with jobs of any size across Perth. It doesn't matter if it's an office fit-out, kitchen refurbishment, roof accessories for your car or just assembling a bookcase or table. No job is too big or too small.
Contact us and we will be pleased to help make your life easier! Call us on 1800 484 465 (1800 4THINK) or request a quote by using the form on this page 7 days a week.
Why do I need think total?
People generally do not need assistance building their furniture, but for those who do or do not have the time, we offer a service which can help with all your assembly and installation needs.
When can I arrange for an appointment?
Appointments can generally be made either by phone on 1800 4THINK or email us through the Request a Quote form on the right of this page.
Can I change my appointment, will I get charged for it?
We are happy for you to change your appointment to arrange for another day. We do not charge you for this, unforeseen circumstances do occur. All we ask is you try and inform us as soon as you can.
What will be my assembly cost?
We believe in a fixed rate upfront quote so you know exactly what you paying for.
How long does an assembly/installation take?
The time it takes to build and install your purchase can vary. It would depend on the size and quantity and the amount of workspace there is to assemble. We would try to be as accurate as possible on timing when we give your quote.
What if the furniture is damaged before assembly?
We understand that during delivery and pre assembly, your furniture can be damaged by no fault of your own. We as a rule will always pre-inspect the furniture, and if damaged we will advise you accordingly.
Do you remove packaging?
Unfortunately we are unable to remove any packaging.
Are you insured?
Think Total holds full public liability insurance.